Reading Time:
6
minutes
As I was walking our German Shepherd last Sunday night, noticing that several of our neighbors had taken advantage of the warmer-than-usual November weather to put up Christmas decorations, one stood out.
It's an interesting house about a block down the street from mine. I've always admired how well manicured the lawn and landscaping is, particularly their use of uplighting to illuminate the front of their charming dwelling.
If I'm being honest, I've been quite jealous of their landscaping! Don't get me wrong, I'm proud of and very happy with our house, but there's a level of detail and quality in this neighbor's execution that we just haven't achieved.
But then I saw how they decorated for Christmas.
I stopped and stared. My dog stared. This gorgeous specimen of seasonal splendor stared back at us, bold and unblinking.
Just like it does every other day of the year, the house stood as a marvelous testament to the power of quality lighting and attention to detail. The Christmas decor wasn't over-the-top, but rather nicely stated. Green wreaths in every window coordinated with the garland draped across the front stoop. Sparkling Christmas lights 'round perfectly clipped bushes flanking the entrance were lovely, and they represented the culmination of rows of new lights running along the walkway up to the house.
Stunning.
And I wanted it.
The feelings of jealousy and desire welled up in me. Heck, even my dog was envious as we walked back to my poorly lit abode.
It reminded me of the time a friend of mine in the online marketing space released a course and private, paid membership group, many years ago. At the time it was innovative and impressive and, as far as I could tell, incredibly successful.
I thought to myself, why don't I have that? I know at least as much as that person about content marketing, why don't I have a course and membership?
But then a couple of things occurred to me.
First, I realized that if a course and paid membership was something I really wanted, I could build it. I'd focused on different monetization techniques (at the time, I was doing mostly paid consulting), but that was merely a choice on my part. I was using content – exclusively on TheSocialMediaHat.com back then – to drive organic traffic and either recommend affiliate solutions or schedule consulting time for businesses and entrepreneurs who wanted personalized online marketing instruction.
Building a course simply meant organizing the knowledge I was already sharing into a logical way and then packaging it up in a combination of video and other assets. Sounds simple enough but of course there are other logistical considerations such as billing, delivery, and support. All of which I could work through if I chose to devote the time, which brought me to my second realization.
This friend of mine had poured a lot of time and effort into building this course and building up the demand from her audience. One does not simply launch a course overnight and achieve success.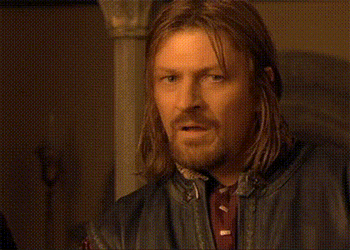 She had spent years creating content around her topic that ranked well, helped her audience, but very deliberately and strategically stayed at a high level. She'd then spent months building a course that solved for specific problems and helped her audiences in ways that her existing content didn't accomplish.
She'd put in the time, and I was seeing the fruits of her labors. I was honestly happy for her!
Just like I'm happy for my neighbors. We're new to the area and I haven't met them yet, but I can just imagine how proud they are of their home and how it looks, particularly this time of year. I'm sure it warms them to see families and children in the area walk by and smile at the Christmas decor.
Doubtless they didn't wave a magic wand and instantly transform their home for the holidays. And since this is only our second Christmas in the neighborhood, I really can't say how many years their home has been decorated this way. Maybe it's been something they gradually built up over a long period of time. Or maybe they saved up and invested in all-new lighting and decorations this year.
The point is, I'm comparing where I'm at today with where they're at today, but we didn't start at the same place.
You ever do that?
Look at what someone else has, or what they've accomplished, and marveled at how much "better" they are than you?
You know it's an illusion, right? You're comparing your middle to someone else's end and that's never a fair comparison.
"My overnight success took ten years." I love this quote and it actually refers to a psychological phenomena we mentioned a few weeks ago, "Recency Illusion." We hear about something for the first time and because it's new and recent to our awareness, our mind assumes that the thing itself is new. When in actuality, it's only new to us.
Success in other people is like that. We see someone who is successful and sometimes it's the first time we're hearing about them, so we assume they must be some new sensation. When in reality, they've been working all their lives to get to where they are right now.
Just like you.
Believe it or not, there are people out there who have seen you, heard about you, and they've marveled at what you've accomplished. They don't know the journey you've taken and the sacrifices you've made – how could they. They only see the fruits of your labor.
So be proud of what you've achieved and celebrate the successes of those around you. When it comes to professional colleagues and even competitors, be inspired and motivated, but not jealous. And if you really want to achieve greatness, consider forming a Mastermind Group with a small group of peers and colleagues. People who can push you and support you and inspire you, all at the same time. My squad is one of the things I'm most thankful for this year, wow, particularly this year.
How about you? What are you thankful for? Hit reply and let me know.
Cheers!
Mike
Opportunities to learn and train
Best Black Friday & Cyber Monday Deals For Marketers
Whether you're looking for some courses to take or tools to utilize, there are some fantastic Black Friday and Cyber Monday deals here for you. Read More (There's even some free training, so check it out!)
How To Strategically Create & Repurpose Craveable Content
I've talked before about the many ways that you can repurpose live video content, but it helps tremendously if you have the strategy and tools in place before you ever go live. This will ensure longterm value for your videos and resulting content! Read More
Predictions To Building A Craveable Brand in 2021
Are you seeing a craveable theme here? It's not enough to just keep feeding the content machine. You have to be strategic about your efforts, particularly now. Here's a fun round up from NOW Marketing Group featuring a number of ideas and predictions to help you next year. Read More
That's Why It's So Important To Focus On Strategy…
And to round things out, listen to the second half of my interview with D.P. Knudten where we really do a deep dive into the importance of strategy, and what that even means for your brand. Listen Here
Fun collaboration and partnerships
Steal-Worthy Gifts For Your Favorite Livestreamer
While there's doubtless some fun gift ideas in here for you, the real reason I'm sharing this compilation video is that it's a great example of collaboration. Much like a roundup blog post, Stephanie Liu reached out to her network of livestreamers and asked them to talk about what gear or tech they can't live without in a short video. She then produced her own livestream and pulled some of those short snippets into the stream, creating a great set of recommendations. Watch Now
Reasons To Be Thankful Despite 2020
It's been a year, no doubt. But as I mentioned above, I'm thankful for a great many things, including my squad. Nimble has put together a roundup that, if you take a moment to read it, might remind you of a few things you're thankful for too. Read More
Interesting events and meetings
Upcoming Events & Speaking Engagements
Laughs and other galactic entertainment
Can you name all the movie and TV shows in these blocks?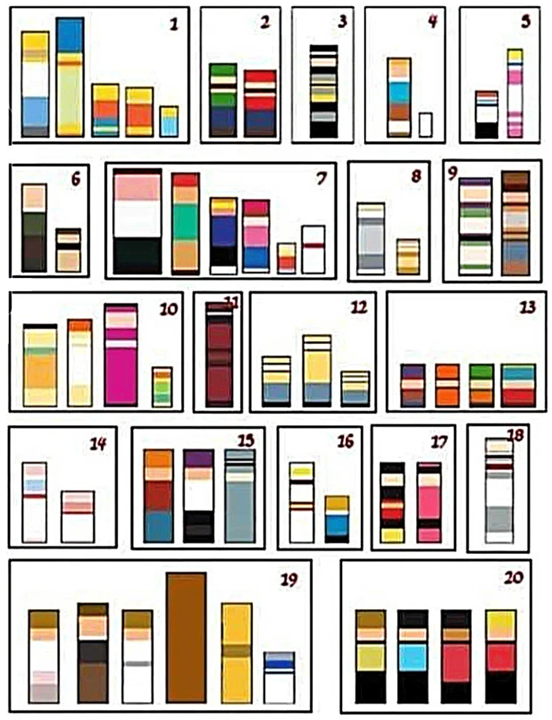 Trinkets and spare parts that might be just what you needed
The Perfect Christmas Gift For That Young Marketer
Perhaps you know someone who is looking at getting into marketing, whether they're a student at university or an employee looking to expand into new job responsibilities. Whomever they are, they'd benefit from getting a copy of Ultimate Guide to Social Media Marketing and would forever be grateful to you for serving as a mentor and source of encouragement! Order their gift here.
Want to save time with your social media activity and yet get even more results? Use the #1 rated social media management tool, Agorapulse, and as a friend of Mike Allton, you're eligible to receive your first two months free after trial! Go to https://www.Agorapulse.com/Allton to learn more and get started.