Reading Time:
5
minutes
A couple of weeks ago I talked about _The Social Dilemma and how this docu-drama on Netflix missed or misled regarding much of the benefits and purposes of today's social networks.
Yet there was much about that film which was absolutely true.
Social networks benefit from users spending more time on their platforms.
Social networks capture more attention when they're able to trigger negative emotions.
Social networks are more ingrained into our lives than most care to admit.
So here's the question: if social networks are as toxic as that film and others claim, how is that impacting social media managers?
The folks whose responsibility it is to be on social networks for hours at a time are the ones who seemingly have no choice but to scroll through endless feeds of complaints and outrages. All the while, these same souls are tasked with creating posts and activities of their own that serve to further their business higher purpose.
Think about it. Whether you're a social media manager yourself, or there's someone else managing social media on behalf of your business, we're talking about someone whose job it is to log into Facebook and Twitter and LinkedIn and Instagram and Pinterest and YouTube and perhaps even others, every single day. How do you do that while still maintaining your own sanity and stability?
A significant challenge, even under normal circumstances. Yet 2020 has been anything but normal.
We're all going through and trying to deal with the pandemic as best we can – a crisis that has touched every life on the planet. But there've been so many other major issues, from civil unrest and government conflicts, to significant deaths and economic catastrophes, each of which requires a social media manager's attention and response.
Consider that it is best practice for a business, when something significant happens like the passing of Justice Ruth Bader Ginsberg, to review all of the current and scheduled social media activity and consider whether anything needs to modified or even paused so as not to appear uncaring to their audience.
This has been a near-daily activity for social media managers throughout 2020, to the point where some I know have given up scheduling anything and just approach their social channels day-to-day.
And yet with so much going on throughout the world that can potentially negatively impact our business, brands have never depended more on the ability to connect with audiences through social media. Thanks to Facebook or Instagram profiles, local restaurants have been able to share when they're open or what menu items they have available for curbside pickup. Other businesses have been able to leverage live video to connect with prospects in new ways.
Which means, even if there's only a modicum of truth to the insinuations, brands today can only double-down on social media. And that means continued exposure for social media managers, like Spock forcing his way into the warp core chamber to save the Enterprise.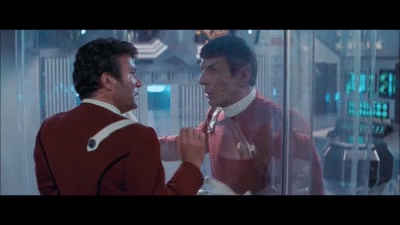 Social Media Managers today face a job hazard, one that's unavoidable and entangled into their very role. Yet there are many ways the dangers and risks can be mitigated.
If you are managing social media, for either yourself, your company, or your clients, consider:
Limiting your own personal use of social media, particularly outside of business hours.
Taking frequent breaks throughout the day to exercise and get away from both social media and your screens.
Scheduling self-care time during evenings and weekends as often as possible.
Building flexibility into your social media planner so that it's easier to adjust on the fly.
Using third-party tools like Agorapulse to manage as much of your publishing and monitoring as possible, to shield you from feeds.
And one key piece of advice that's applicable to everyone, everywhere, is to avoid toxic and negative connections on social media. If someone you're connected with or following is routinely using their platform, their profile, to share negative thoughts or information, choose not to see that in your feed. You can unfollow or unfriend or even block, if necessary.
If you have a social media manager who works for you, as I do at Agorapulse, please be mindful of everything I've said above. Make sure that individual is taking care of themselves and consider it your responsibility to ensure they have the care and help they need. Join me on Twitter to tag & thank them today.
Cheers!
Mike
Opportunities to learn and train
7 Deadly Sins of Virtual Events
Are you or your organization planning an online event in the coming months? Let's try to avoid some of the most common mistakes other online even coordinators have made, shall we? Here's my latest for Entrepreneur. Read More
Video Pin to Profit – 5 Day Challenge
This 5-day live challenge with friends Kim Garst and Jeff Sieh will help you to grow your email list with Pinterest, increase visibility and brand awareness, generate more traffic, and more! Get Started
How To Position Images On Blog Posts
We know that blog posts that have multiple images get read & shared more. Yet sometimes inserting image after image in the middle of your text is not visually appealing. If you want to be able to adjust the size and position so that your images flow to the left or right or are sometimes full width, here's how to do it using Gutenburg for WordPress. Read More
Fun collaboration and partnerships
Custom iOS Icons For All
With the release of iOS14, iPhone users can finally customize their home screen with gorgeous widgets and completely different icons for their favorite apps. My friends at Easil have put together some fun icon sets that you can use, and were kind enough to include an app icon for Agorapulse! Check 'em out: https://about.easil.com/custom-ios-14-icons/
Special thanks to Winnie Sun and team for hosting a marvelous live interview, and a huge shout out to the squad – Jenn, Stephanie and Amanda – for covering for me while I battled an ISP outage.
Interesting events and meetings
Upcoming Events & Speaking Engagements
GFiT Virtual Exhibition, Oct. 5 – 9 – Teaching brands how to adopt influencer marketing.
Social Pulse Summit: Twitter Edition, Nov. 18 – SAVE THE DATE!
Note that there will be no Marketing Hyperdrive edition on Sunday, October 11 as we will be celebrating my daughter's sixth birthday at Disney World.
Laughs and other galactic entertainment
6 year old me… 46 year old me…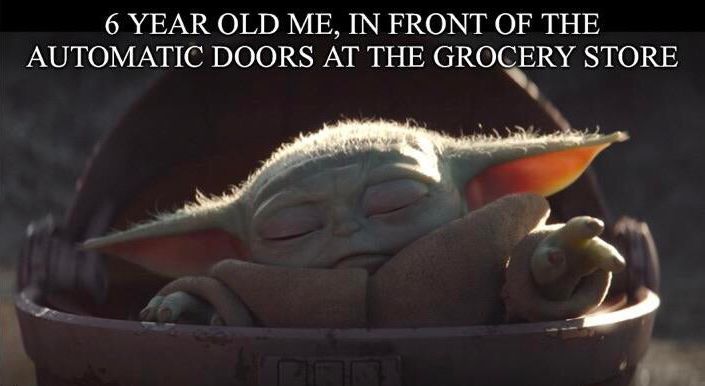 Trinkets and spare parts that might be just what you needed
Ultimate Guide to Social Media Marketing
Have you picked up your copy yet? Just $22.49 on Amazon and yet you will have made a tremendous investment in yourself and your ability to leverage not just today's social networks, but some of the most effective and evergreen marketing tactics available today.
Your Social Media Planner
Once you've determined your social media strategy and the tactics you wish to employ, you need to plan them out! You see, savvy social media managers aren't deciding one day at a time what they're going to talk about. They're creating plans that weave common threads and come together over time to assemble a beautiful tapestry of business purpose. For just $10, you can grab a copy of my social media planner.
Want to save time with your social media activity and yet get even more results? Use the #1 rated social media management tool, Agorapulse, and as a friend of Mike Allton, you're eligible to receive your first two months free after trial! Go to https://www.Agorapulse.com/Allton to learn more and get started.