Reading Time:
5
minutes
Have you watched /the social dilemma_ on Netflix yet? It's a fascinating look at how social networks and the largest technology companies of our age have been designed, from the ground up, to commoditize us.
It's called a "docu-drama" partly because many aspects of the film and portrayal of social networks are dramatized – there is no room full of guys who are personally watching everything you do and queuing up specific notifications or ads to control you. But it's also fair to say that even the documentary portions of the film are complete with their fair share of drama.
The film is based on the commentary and testimony of a number of people – mostly engineers and ex-executives from the companies in question (Facebook, Pinterest, Google, etc.). As they share their experiences and observations, they also share quite a few conclusions and warnings which must be considered carefully. An opinion, even an informed one, is still just an opinion.
I completely agree with many of the observations, and was particularly interested in how the apps and experiences have been engineered based on human psychology. I'm also reminded of how many other people, for years actually, have preached about how toxic social media is.
Yet here's the thing… social networks themselves aren't toxic no matter how they're engineered. When people say networks are toxic, or the experiences on networks are toxic, they're really talking about their own unique connections. They log into Facebook and look at their feed and see post after post of complaints, rants, and general negativity, and so of course they conclude Facebook is toxic.
Imagine, though, if you only connected with people who choose to share positive, helpful, interesting posts and information. What if the people you followed were mindful of what they shared to social and sought to help you be a better person. How might your day and life benefit?
And the truth is, you can actually achieve that. It's up to you who you connect with or follow on social networks. And when it comes to networks like Facebook where we've been conditioned to connect with literally everyone we know, regardless of how or what they share, there are Unfollow and Unfriend and even Block options!
Use them!
As we hurtle toward another U.S. election that really is the mist divisive and negative this country has ever experienced, protecting one's own sanity and perspective is critical. I regularly curate my social connections and also carefully engage with only those people and posts that would want to see more of, and the result is an experience that is enjoyable and beneficial on every platform.
Oh, sorry, I'm Mike Allton, and this is my new newsletter and podcast!
Some of you have been with me for ages and it's fair to say, have never received a proper newsletter from me, and certainly have never heard me record a podcast. That ends today!
What's a proper newsletter?
Well, for starters, I have to commit to sending this, uh, newsletter, on the regular. I can't just send one whenever I have something new to sell or new that's published. This will be a weekly thing where I share some thoughts, some resources, and hopefully some tremendous value.
And that last point kinda stole the thunder from my second point, which is that this newsletter needs to share a variety of things. I've broken it out into some fun sections but the gist of 'em is that each week you'll get some new articles to read or training to attend, some examples of how I'm partnering or collaborating with other colleagues or brands, some upcoming events, something funny, and some junk.
"This deal just keeps getting worse all the time."
Please don't sweat it if this doesn't sound like your thing. Just hit that unsubscribe link at the bottom and I promise not to send a bounty hunter after you. On the other hand, you might just be thinking that this is the absolute best thing to hit your Inbox since The Mandalorian trailer, and you'd be spot on. In that case, don't hesitate to forward this to all your mates.
Either way, enjoy the resources below and what's left of your weekend.
Cheers!
Mike
YODA'S TEMPLE
Opportunities to learn and train
How to Recreate Live-Networking Via Virtual Table Talks
In my latest contribution to Entrepreneur, you can learn more about Messenger Rooms and how online events might use Rooms to create more opportunities for relationship building. Read More
Social Pulse Summit: LinkedIn Edition
The event that I ran last month, Social Pulse Summit, is still free and available to enjoy and learn from through the end of the month. There are 27 sessions and 2 keynotes that will help you level up your LinkedIn strategy and tactics! Start Learning
How To Create A Paid Facebook Event
There's a new feature on Facebook which lets you set up an event that attendees can pay to attend! Just imagine how you might leverage this for your business. This great article from Stephanie Liu breaks it all down.
TikTok Ban Averted: Trump Gives Oracle-Walmart Deal His 'Blessing'
President Trump has given tentative approval to a deal that will keep TikTok alive in the U.S., resolving a months-long confrontation between a hit app popularized by lip-syncing teens and White House officials who viewed the service as a national security risk. Read More
HAN & CHEWIE'S SHIP
Fun collaboration and partnerships
Meet the 360 Marketing Squad
The foremost of my collaborations and partnerships is the 360 Marketing Squad. The four of us… Jenn Herman, Stephanie Liu, Amanda Robinson and myself… run a private, members-only Facebook Group where we run regular training and answer questions. We've also, as you probably know, recently published Ultimate Guide to Social Media Marketing with Entrepreneur Press, and frequently do joint interviews, webinars and presentations. Most importantly, we have formed a personal mastermind group where we regularly support and encourage each other.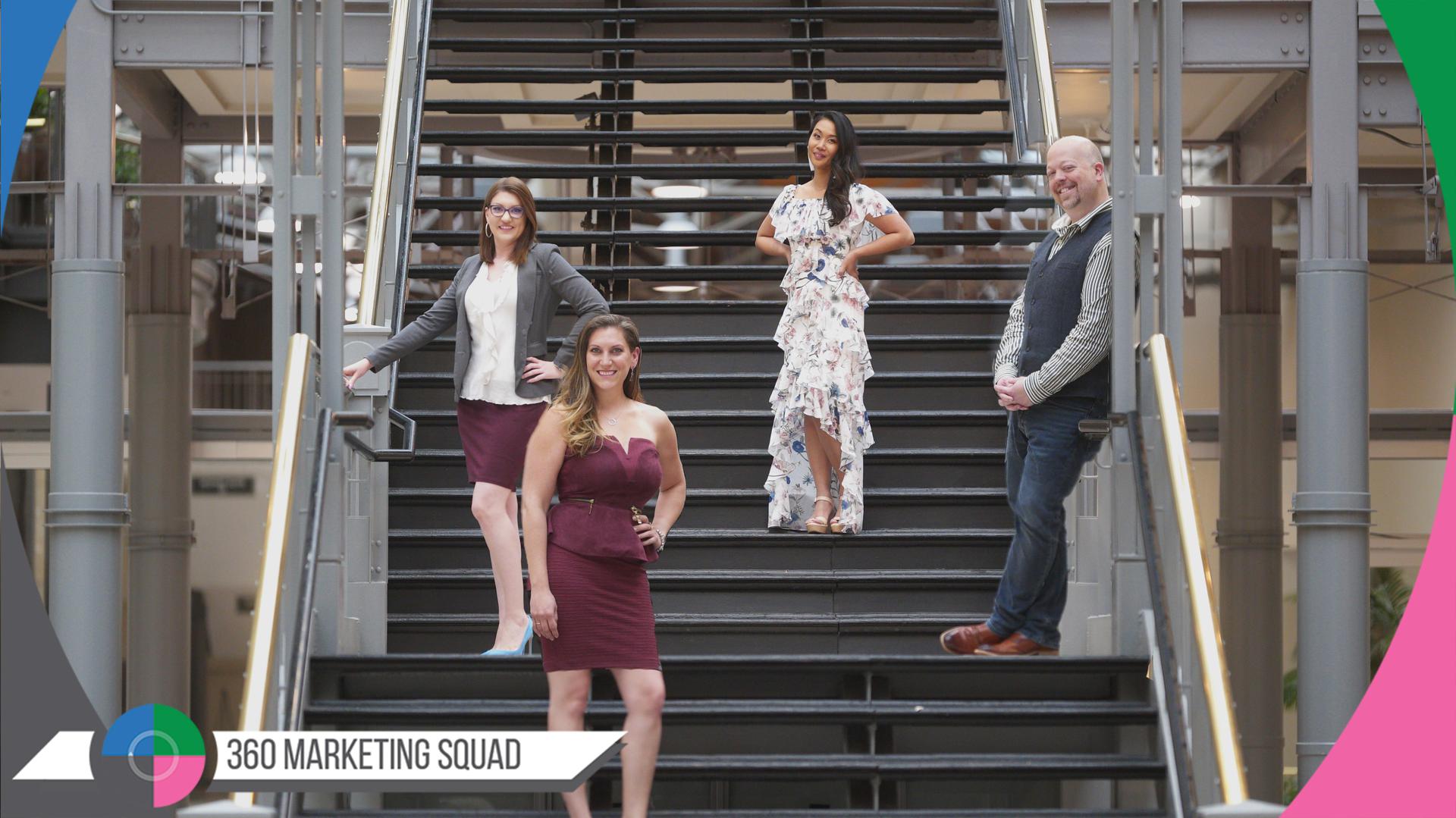 PALPATINE'S ROTUNDA
Interesting events and meetings
Upcoming Events & Speaking Engagements
Social Media News & Developments
JABBA'S BARGE
Laughs and other galactic entertainment
These days, laughter is more important than ever. I've recently discovered a remarkable trend on TikTok where folks lip sync bits from other comedians and it's hysterical. Here's one of my favorites, Samantha Dockser, famous for her John Mulaney bits.
WATTO'S JUNK
Trinkets and spare parts that might be just what you needed
Plan Your Social Media
Have you taken the time to think through and write down how you're actually going to make the most of your social profiles and audience? If you haven't, of if it's spread out across scraps of paper, spreadsheets and random docs, let's get that sorted for you, shall we? Check out the Social Media Planner, on sale for just 10 quid.
Start Blogging With A Purpose
Have you struggled with knowing what to blog about, or how to make a blog post really help your business? I mean, we all know that blogging is a good idea, but do you know why? Or how it's actually supposed to actually work? My blogging bootcamp is designed to walk you through the entire thought process and strategy behind blogging and content marketing, from researching what to write about, to building a system for creating content that actually drives traffic, leads and sales. That's on sale for just 97 quid and includes a blogging planner, content marketing workbook, and private support community.
Want to save time with your social media activity and yet get even more results? Use the #1 rated social media management tool, Agorapulse, and as a friend of Mike Allton, you're eligible to receive your first two months free after trial! Go to https://www.Agorapulse.com/Allton to learn more and get started.